2nd Hand Life
Reclaimed wood projects, dog dish stands, wine and beer related items and patriotic items.
99 Bottles of Wine on the wall
Wine bottle art using discarded items, jewelry, etc. Some bottles are lighted.
ABC Depot
Handmade jewelry with hand made metal parts, 24K gold plated over 100 different creations.
AJ's Re-Store
We repurpose furniture + homegoods. Examples are wine tables, pallet wood wine holders, crate tables winebox pet beds, various side tables.
Beachy Gifts
Sea glass + Recycled glass Jewelry. Earrings, pendants/neckalces, anklets, bracelets + sterling silver. Everything is coastal themed. Everything handcrafted.
Bird Brain Inventions
Hand Crafted solar lit wind chimes.
Boogs Art
Metal art made of gauge steel, colord with powder coated

Casagrande Creations
Nature themed watercolor, acrylic, photography and string/nail art in various sizes and prints. Casagrande Creations believes in sharing with nature and exploring our imagination.
Clocks and more
Custom wood clocks and wooden key racks. Reclaimed 100 year old oak + exotic woods. Glass candle cylinders.
Created by Mary, Inc.
All items made of fabric. All fabrics are pre-shrunk and are machine washable, dryable. Koozies, Microwave pads, bads, Wine/Liquor Totes, coin/card purses, Aprons, drawstring backpacks.
Dee Did It Glass
Handcrafted fused glass jewelry, stained glass panels,  blown glass ornaments, glass hair accessories, vintage glass dragonflies, and miscellaneous fused glass items.
Funny Farm Boo-Tik
Home of the "Floozie" a fully insulated wine glass coolie and "Mommy's Wine Leash" so you never lose your glass.

Gentlemen's Rub
Gentlemen's rubs sells the ultimate pleasure spices and BBQ rubs for the discerning barbecue aficionado.

Harris Homestead LLC
We offer handmade goat's milk soaps directly from our farm where they are made, cut and wrapped in 14 bar batches. Our soaps contain high quality sustainable oils. We also have soap dishes, crocheted soap savers and back scrubbers.

Hummingbird Garden Crafts
Paint on many surfaces but mostly glass as wine glasses and vaes. Oil bottles + cruets, cake dishes. Also make and pain keyholders and wine glass caddy.
Intarsia by Tony & Harriet
Intarsia wood projects--animals, flowers, musical symbols, wine picture, birds, fish and others.
J&J Designs
Unique all hand crafted sterling silver and copper jewelry.
Joann's Sewing Box
Embroidery on aprons, totes, towels, hats, etc. We also make from cloth adult bibs, aprons, plastic bag holders and totes.
Larimar Blue LLC
Handcrafted sterling silver jewelry featuring Larimar, the Caribbean gemstone and Chaney, historic pieces of china found on Colonial Plantation estates in St. Croix, Us Virigin Islands.
Life's Grape
Repurposed wine corks crafted into wine bottle pendants, tree ornaments, purse tassils, fan pulls, Bottle toppers.
Linda Weisberger Designs
One of a kind/handcrafted home accessories and sculptured jewelry, metals, glass, semiprecious stones/vintage.
New Elementz
New Elementz makes custom embroidery, laser cut & engraved wooden items and acrylic printing of custom artwork. Embroidered kitchen & handtowels, wall hangings, pillows, garden flags, wine totes, wooden wine gift boxes, puzzle boxes, wooden purses, 3D engraved wall/house signs, lanterns, Acrylic "Stained glass" wall art, engraved cheese and bar boards, iris/potpourri boxes.
Reflections by Nancy
Hand made Fused Glass Creations from functional to Abstract Art
Ricardo Soriano
Handmade silver wire and semi-precious stones from around the world jewelry.
Scented by Meraki
100% handmade coconut wax + soy candles, soy wax melts, reed diffusers, car air freshners, essential oil blends.
Silverwear Spoon Jewelry
Elegant jewelry from antique spoons. Spoon bracelets, rings, pendants, earrings, windchimes, vases, toothpick holders.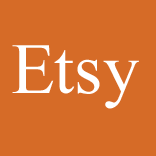 Simply Sweets Chocolate
Chocolates & pastries
Stone Ent LLC
Granite house signs , stone yard markers, memorial stones, granite turntables
Sunshine Western Hats
Straw hats we emblish with paint & beads, hatbands + hatpins, fedora hats.
Terra Cotta
Handmade terra cotta garden vases
The Bored Car-Pen-Ter
Custom crafted pens and variety of wood products.
The Open Bottle
Handmade jewelry out of forks and spoons. Including bracelets and rings that can be customized to fit you in just minutes.

Tortuga Glass
I'm a local glass artist in central Florida.  I create unique art glass pendants in a variety of colors and themes for different tastes.
Turquoise Waters
Custom Jewelry, wire wrapped, metal & leather Some beaded Jewelry
Vintage Wares
Specialize in antique silverware bracelets. Secure easy on magnalock magnets and interchangeable snap centers, both a Vintage Wares exclusive.
Winter Park Soap
We make Organic & Vegan Skin care products with Essential oils & Plant based Botanicals. No Animal products.
winterparksoapcompany.bigcartel.com