include ("facebook.php"); ?>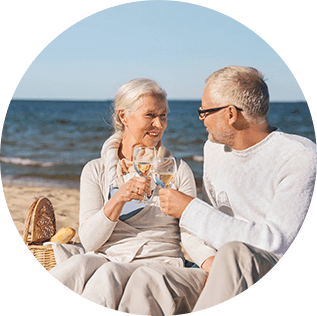 Most of the Lakeridge wines are made with Muscadine grapes. Studies conducted by the National Cancer Institute, the University of Florida and the Nutraceutical Research Laboratories at the University of Georgia found that the Muscadine grape possesses one of the highest antioxidant levels among fruits. Antioxidants play a key role in the maintenance of a healthy immune system.
heir findings also showed the Muscadine holds anti-inflammatory properties, the ability to lower bad (LDL) cholesterol while raising good (HDL) cholesterol, and inhibit the growth of prostate and breast cancer cells.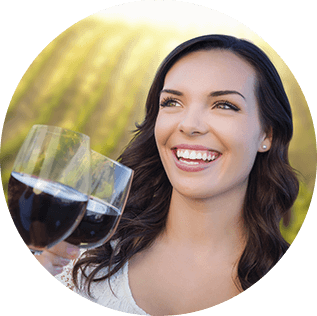 Mild consumption of red wine has been shown to decrease heart disease, the number one killer among Americans. The Yale-New Haven Hospital website shares "that moderate alcohol consumption is one of the 'eight proven ways to reduce coronary heart disease risk'. Scientists believe the antioxidants, called flavonoids, reduce the risk of coronary heart disease in three ways:
By reducing production of low density lipoprotein (LDL) cholesterol (also know as the "bad" cholesterol).
By boosting high density lipoprotein (HDL) cholesterol (the good cholesterol) by reducing blood clotting.
Consuming a glass of wine along with a meal may favorably influence your lipid profiles following.
Health researchers believe a healthy amount of wine intake per day is one to two glasses for men and one glass for women. One glass of wine is equivalent to four liquid ounces. Long-term, excessive alcohol consumption can damage nerve cells, the liver and the pancreas. People with medical and social conditions worsened by alcohol should not consume alcohol at all. Hypertryglyceridemia, pancreatitis, liver disease, uncontrolled hypertension, depression and congestive heart failure are diseases that may be worsened by alcohol. Please consult your physician over concerns of proper alcohol consumption. Pregnant women should abstain from alcohol consumption. These statements should not encourage you to drink or to increase your alcohol consumption for health reasons.

include ("analytics.php"); ?>